We care where our food comes from, which is why we are proud to work with Birmingham-based purveyor, Evan's, to attain the best Gulf seafood and the highest quality proteins from reputable farms renowned for sustainable & humane methods.

Support For Local Growers
For the freshest ingredients, we start at the source—building relationships with local providers who nurture rich & flavorful produce that help cultivate our creativity year-round.

Our bar boasts regional beers and a reputable whiskey collection, as well as house-made tonics and syrups for seasonal cocktails. The wine list is playful and adventurous and frequently rotates to compliment an ever-changing menu.
Atmosphere
Rustic Elegance
Nestled on a hilltop overlooking The Stables, pastures, and forests, SpringHouse treats guests to local cuisine served in rustic, casual elegance. The interior is composed of rough-hewn beams, hand-forged ironwork, and a magnificent open kitchen complete with a wood-fired oven and grill. In the heart of the main dining room is a grand functioning fireplace.
The covered patio dining area is surrounded by stone and large shutters that open to the pastoral view. The upstairs loft dining area overlooks the main dining room and opens to a large balcony with ivy-covered chimneys. For special occasions, guests are invited to reserve the WellHouse—a private 12-seat dining room connected to the restaurant by an underground wine cellar.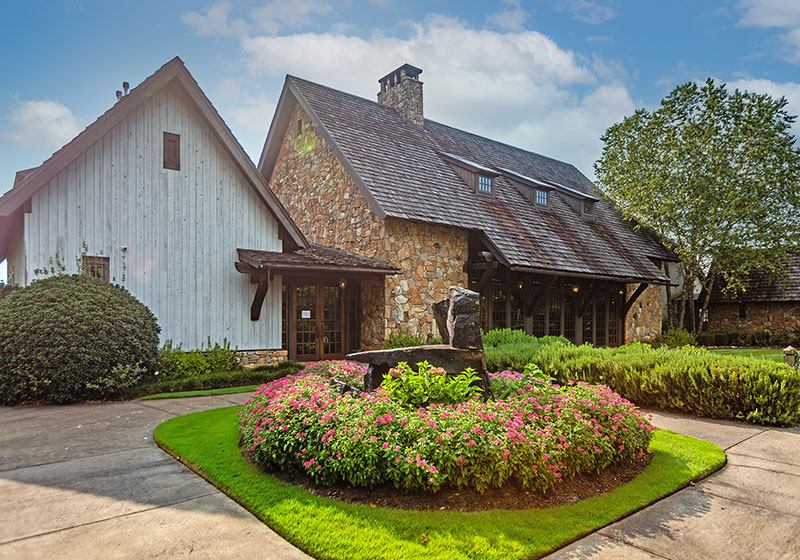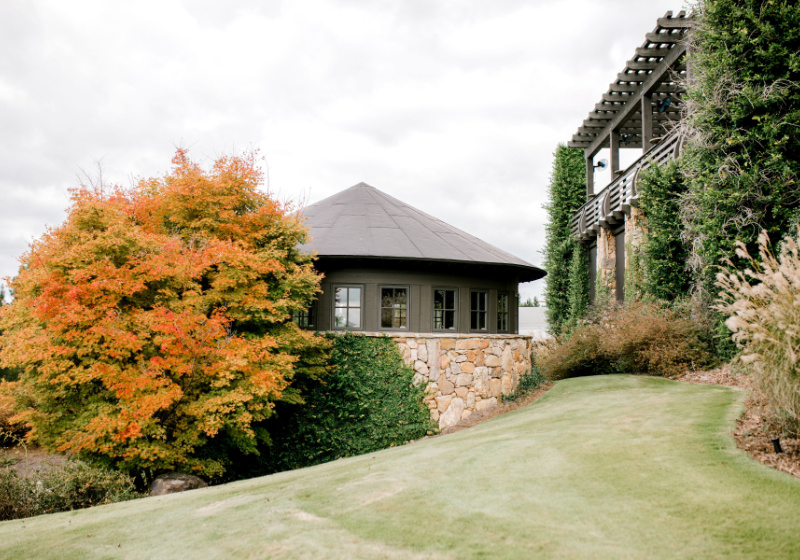 At SpringHouse, it's about creating a complete dining experience. A beautiful setting and comfortable atmosphere—a warm greeting and attentive service—a curated menu and exquisite wines—each element works in concert to create the most memorable occasions. Our team looks forward to sharing those moments with you.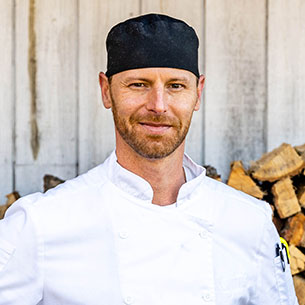 Pete McKenny
Executive Chef & General Manager
First experiencing Lake Martin as a sous chef at Willow Point over ten years ago, Pete went on to hone his craft at several top-rated restaurants nationwide. He was managing a AAA 4-Diamond resort in Stowe, Vermont, the Topnotch Spa and Resort, when he received the invitation to head back south as Executive Chef at SpringHouse.
More >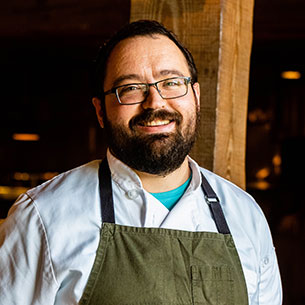 Andrew Ellis
Chef de Cuisine
A local to Lake Martin, Andrew turned his love for food and community into a lifelong career. Andrew has been involved with SpringHouse since 2011, where he quickly earned the responsibility of sous chef and learned the intricacies of SpringHouse throughout the years. Now chef de cuisine, his keen knowledge of seasonal ingredients and skill at the butcher station & hickory wood grill make him an invaluable asset to the SpringHouse team. More >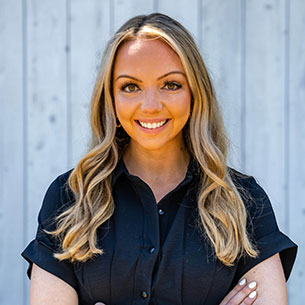 Stephanie Ioffredo
Front of House Manager
& Wine Director
Stephanie has been a part of the SpringHouse family since 2018, taking on new roles and responsibilities over the years. Previously a server, wine steward, and wine director, she is now eager to take on the Front of House position and work to provide guests with exquisite and one-of-a-kind experiences. More >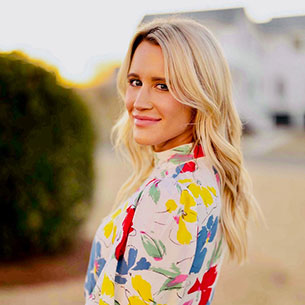 Ivy McGhee
Director of Catering & Events
A Lake Martin native, Ivy has returned home after living in Atlanta, GA for 6 years. Ivy's passion for hospitality began right here at SpringHouse when she worked with us during her summers off from college. While living in Atlanta, she was able to further her knowledge within the hospitality industry. More >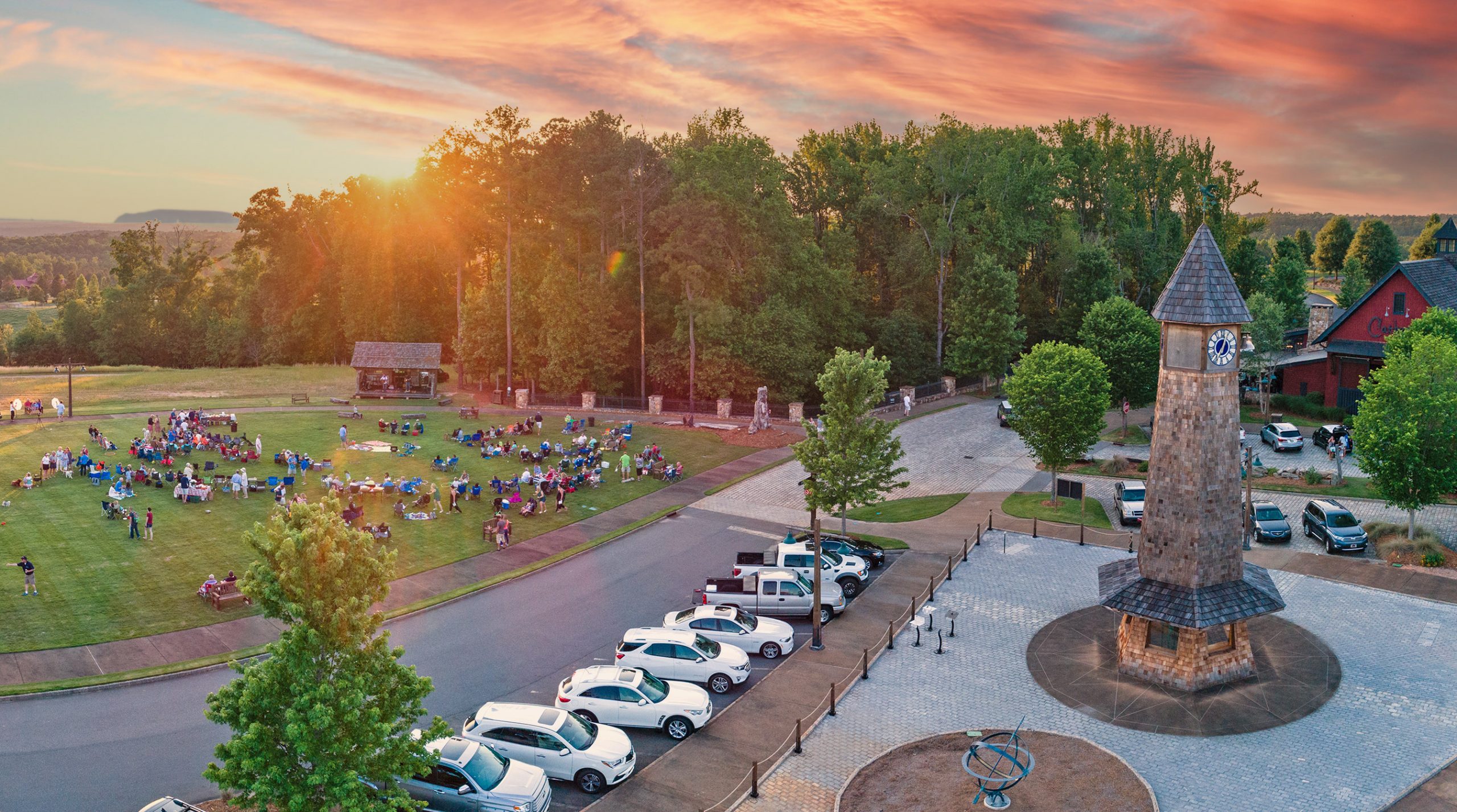 A Simpler Time

Russell Crossroads
Throughout our country's history, the town center has served as a community gathering spot—a common meeting ground to shop, to dine and if luck had it, to leave with a few friendships formed. Located in the heart of the Russell Lands community, Russell Crossroads perfectly blends these storied traditions with today's conveniences.